Crumbl Cookies… Worth It or Not?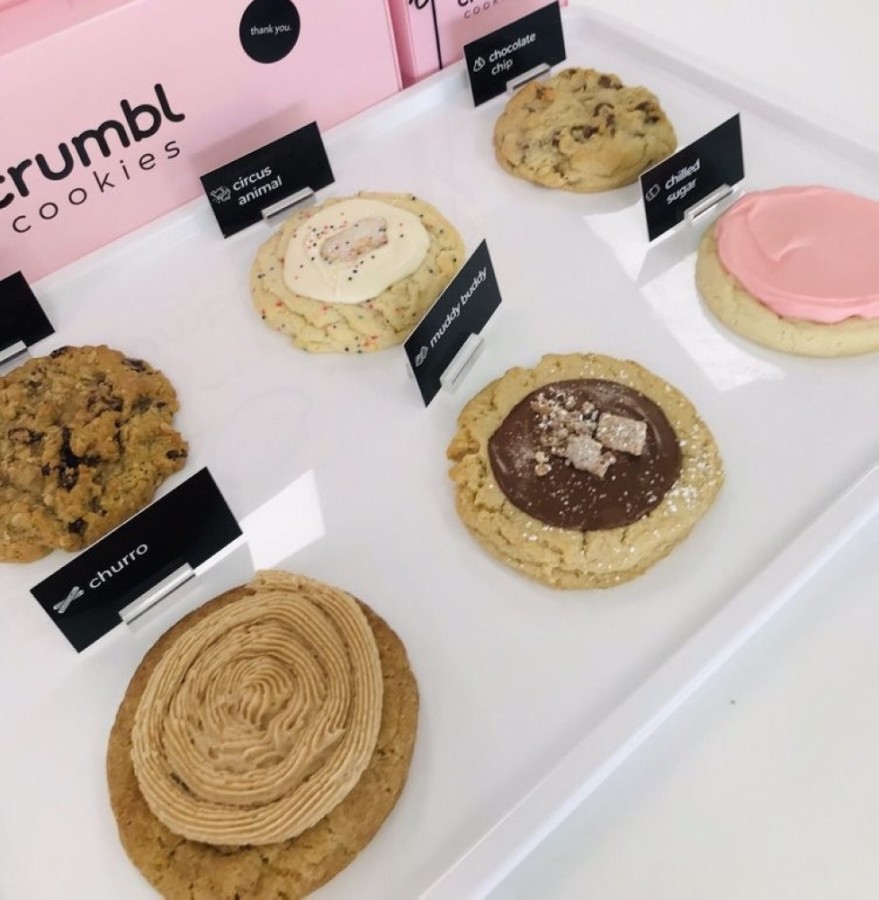 Cookies are one of the world's most popular and favorite desserts. They're easy to make, simple, and always delicious. Kruse Woods has opened many new stores, one of them being Crumbl Cookies. So far, Crumbl Cookies has been a hit; selling hundreds of cookies a day to people in LO. Friends and family were raving about their incredible and unique cookie flavors; so I had to try them for myself. Are Crumbl Cookies worth the hype? 
Many say, "why even bother to make a cookie shop?" Well, Crumbl is definitely out of the ordinary. Their portion sizes are huge, adding up to be about 6 oz. a cookie. Their wide variety of flavors are baked fresh every single day. These cookies are definitely something you can't make at home! 
Some of their best sellers are Milk Chocolate Chip, Chilled Sugar, Classic Peanut Butter, and Hazelnut Churro.  The texture and taste of these cookies is unmatched and they're served warm! With all of this in mind, they are quite pricey at about $4 per cookie. With the quality and quantity, I'd say you get exactly what you pay for! 
The cookies aren't the only thing that's unique about Crumbl, the packaging and the way you order is pretty different. You order from a digital tablet and pay by your credit card without engaging face to face with a cashier. Crumbl is very COVID safe, limiting physical interactions and providing strict social distancing rules and sanitization procedures in their store. In addition, their packaging makes your $4 worthwhile. Their gorgeous boxes is perfect for gifting to loved ones or just for getting a little present for yourself! 
Overall, their incredible cookies and the in-store experience definitely lived up to the hype. I highly recommend you go in and get a cookie for yourself; you'll be running back for more!